Snowfall can still feel like otherworldly phenomenon if you have not lived all your whole life on a hill station. The beauty of seeing snow falling from up above is something that cannot be explained to anyone. It like most wholesome things in life can only be felt. So to feel this aspect of nature in all its glory, you can go to many places in India.
1. MANALI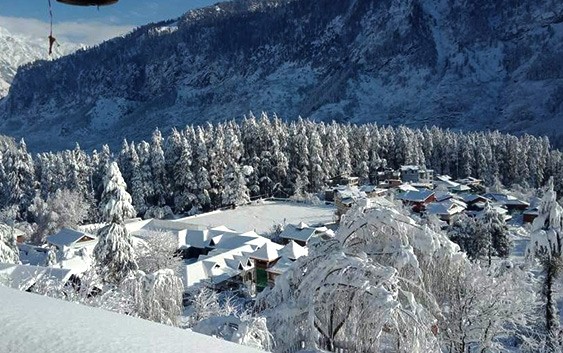 Manali, generally known with the name of its sister city 'Kullu & Manali'. More famous among tourists in summertime but during winters one can see this beautiful hill station covered snow. Situated in the middle of Himachal Pradesh, the mountain surrounds the city with their own comeliness. Also, the Rohtang Pass a few kilometers from Manali is one of the best spots to see the snow.
2. NAINITAL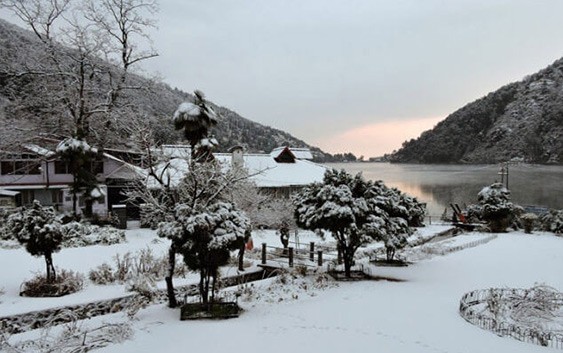 An Uttrakhand city, known for its beautiful lakes and picturesque landscapes, also gets its fair share of snowfall every year. The loveliness of the city can be gathered by the fact that it was a hot spot even before the country's independence. Also, a fun spot for other snow-related activities like skiing.
3. GULMARG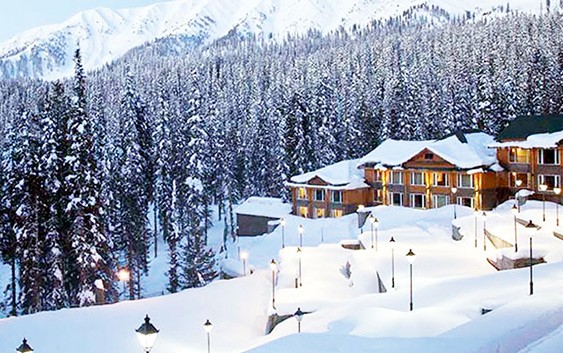 Situated in the newly formed union territory Jammu & Kashmir, it is one of the most popular places to witness snowfall in the country. If you ever wondered about the places where the action or romantic sequence happens in movies, you guessed it right, this is that place. After being converted into a blanket of snow during winters, snow-related activities like trekking and snowboarding are a must in this heaven.
4. NORTH SIKKIM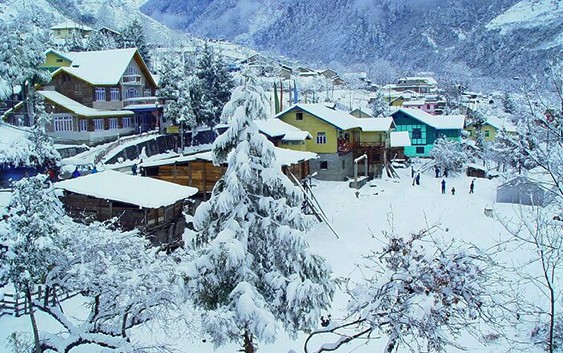 The problem with most hill stations is that they have snowfall only in winters and generally the traveling plans of people are for summers. But if you still want to see snowfall, don't go any further than north of Sikkim. Places like Yumthang and Nathula have snowfall for almost all year. The only thing to take care of before traveling is to check the areas for heavy snow causing a shutdown.
5. SONAMARG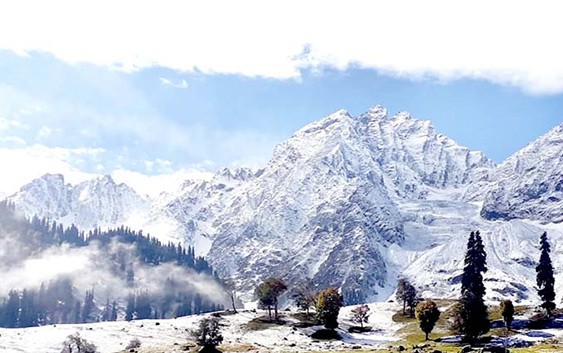 Sonamarg or 'gold meadow' in literal translation of its name, it is a place to visit for seeing the beauty of sun rays falling on the frozen lakes and glaciers. Rafting and trekking are some of the activities that can be experienced here. The snow here can be seen in early summers too, making it a popular spot for that time of the year.
6. LADAKH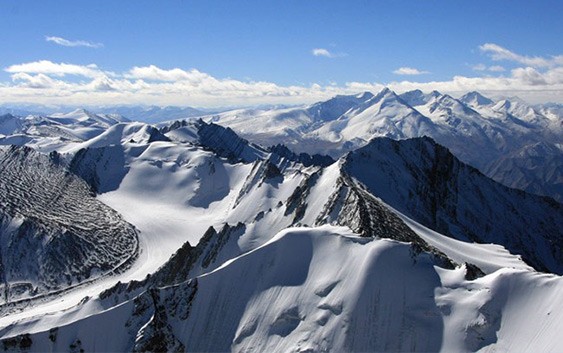 Playing in snow and returning to the comfort of your hotel room is one thing and having to deal with snow in harsh but beautiful conditions is another. If you are an adventurer and an adrenaline junkie, there is no better place for you to go than Ladakh. The conditions in summers are relatively easy but winters here are for special tourists only.
7. SHIMLA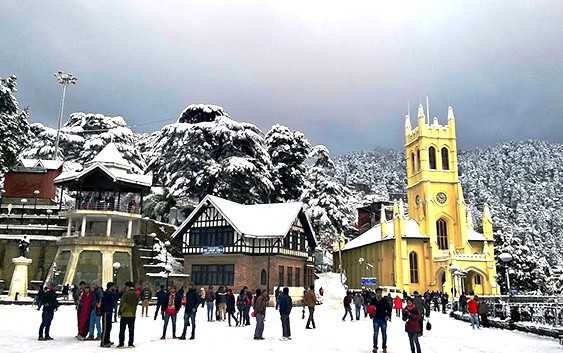 One of the places in India where you can go with your eyes closed. Capital of the state Himachal Pradesh, it is one of the most beautiful hill station with every facility available. The snow falls in perfect quantity for the tourists to enjoy and feel the pleasant surroundings. Neighboring towns like Kufri are also nice to visit for a day.