Majestic! The first word that strikes anybody when we talk about the Himalayas. This extensive range of mountains extends from Jammu& Kashmir on the brim of India till Assam and West Bengal on father ends. The natural grandeur of mountains has a wide array of activities to quench the adventure thirst of tourists. People from all over the world visit here for some thrilling experiences amidst the dramatic Himalayan range. From riding the waters to the snow, this has it all for every adventure seeker. With an abundance of beauty and serenity, these mountain ranges are a must-visit of every traveler once in their lifetime to try their hands on some blood-tingling adventure activity.
Here I shall jot a few such adventure activities one must try while Visiting the Himalayas.
5 adventure Activities of Himalayas to be part of your bucket list of must-do things are
1. Ride the waters-River Rafting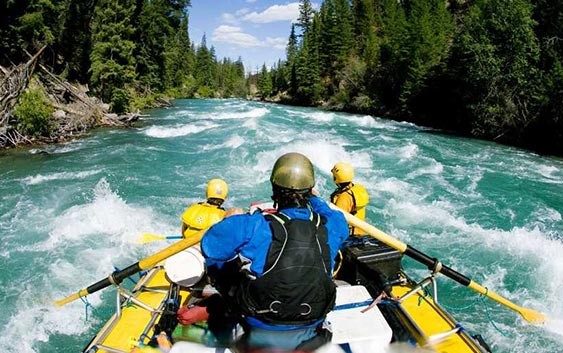 A lot of gorges emerging from the mountains in the Himalayas, making it an ideal spot for river rafting. Among it all, River Ganga is one of the most topmost preferred rives for rafting to be enthralled due to its turbulent nature. The water rapids from Kaudiliya to Rishikesh is the most thrilling river rafting location in India.
Location to head: Rishikesh
2. Glide down the snow-capped mountains- Heli-Skiing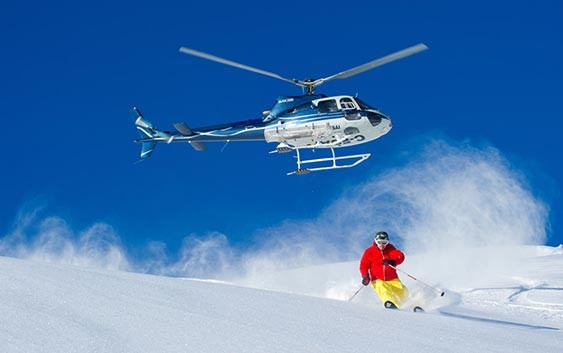 Heli-Skiing is another very Popular Adventure Activity in India, the best way to ride the majestic snow-capped mountain ranges. In this activity, you are dropped at a height of 14,000 feet through helicopter ride to ski down the slopes. Hanuman Tibba, Rohtang Pass, Deo Tibba and Chanderkhani Pass in Manali are the famous locations for some Heli-skiing fun.
Location to head: Manali
3. Venture into the wild- Trek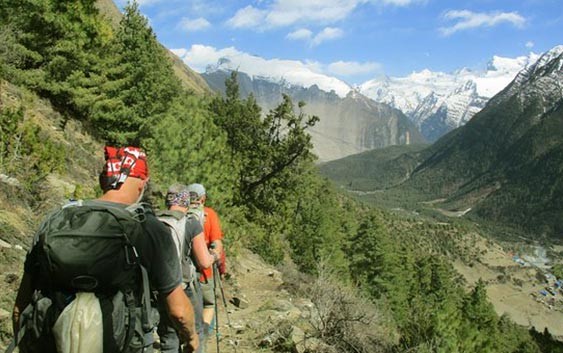 Most common, yet most thrilling of the experience in the Himalayas is to trek the mountain ranges, you never what hurdle you will encounter in your next step. A wide range of routes is available for both beginners as well as trained mountaineers. The most well-known ones are Langtang region, Mount Kanchenjunga and without miss Mount Everest. However the most challenging is the Chadar Trek in Ladakh falls.
Location to head: Jammu & Kashmir, Leh & Ladakh and Uttaranchal 
4. Mountain Biking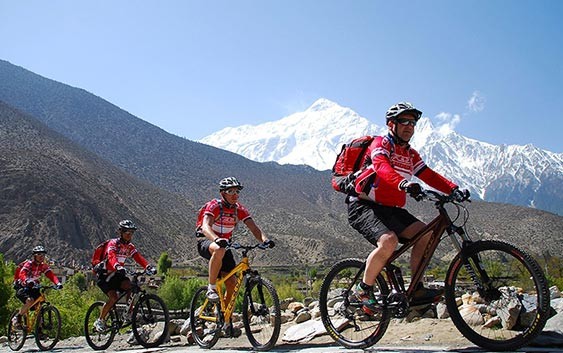 The routes of the mountain ranges are not restricted only to hiking and trekking, extend to mountain biking as well. From snow cladded mountains to the sprawling valley is what one would experience on their adventure cycling trip. Zankar and Pir Panjal ranges are real test routes for this activity, however the most popular is a trail that connects Kullu valley to Ladakh passing through Leh.
Location to head: Leh & Ladakh, Manali 
5. Gondola Rides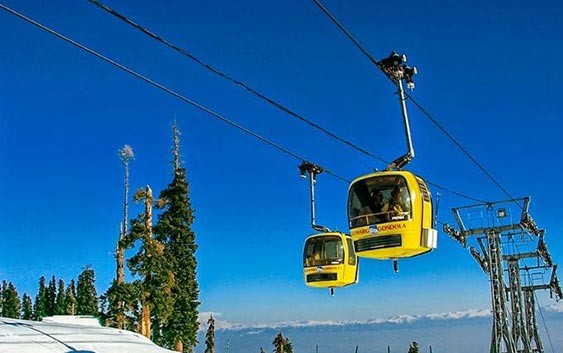 If talking about adventure, how to miss out on the adrenaline rushing rides on Gondola for mesmerizing views? Gondola ride in Gulmarg Valley is the second-largest and longest cable car in Asia. Keep your cameras ride en-route the ride for some spectacular snaps!
Location to head: Jammu & Kashmir
To give your adventure side an edge, head to these Himalayan locations this holiday season!!