It has always been a sort of fantasy and adventure for excursionists to ride in a hot air balloon. Flying high in a vibrant coloured giant hot air balloon has always topped our bucket list since childhood. It is a huge appeal of sighting wonderful scenery, places, and country from high above and in the open air. Floating in a basket and being carried across the skies, like an alien ship is what we all desire to experience at least once in our life.
Apparently, the concept of hot air balloons is a relatively new one in India. It has created excitement and curiosity among people. As more people come to know about it, the more popular it became and is now getting a place as one of the rising tourist activities in the country. Despite the increasing popularity, there are very few places in India that offer an opportunity for ballooning.
Here is a list of destinations where you can have the best of the best experiences of Hot Air Balloon Rides in India
 1. Agra, Uttar Pradesh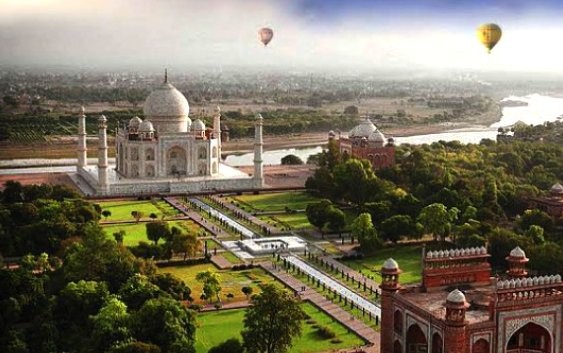 The exotic balloon ride is accorded at Taj Mahal. This is one of the dreamiest excursions with some enviable views. The amazing view of the magnificent Mughal monuments and of course, the visionary sight of the Taj in all its glory is something which cannot be put in words. Even though the rides are a little different here – the balloon is at a low height which rises to about 500m, provides a spectacular and close vision of magnificent structures.
 2. Pushkar, Rajasthan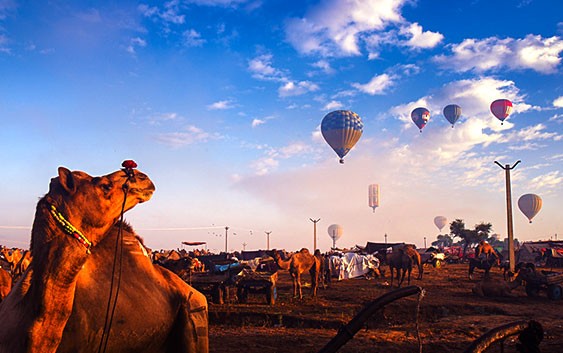 Riding in a balloon at Pushkar during the famous annual Pushkar fair is an exciting and a must-do activity which is hugely popular among the travellers. A ride during such an event over soaring sky and watching the largest gathering of cattle on planes make this one of the finest experience of hot air balloon rides in India. The delight of travelling over hundreds of people, numerous camps over dunes, sight of the holy lake, and all the other beautiful destinations is awe-inspiring.
 3. Lonavala, Maharashtra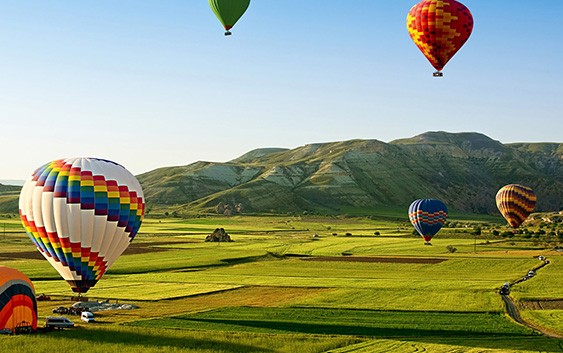 Lonavala, Maharashtra is an ideal getaway for Mumbaikars. Hot air balloon rides are available from Kamshet near Lonavala. Lonavala and its surroundings offer a scenic, quaint view. Adorned with dense greenery, sturdy forests, caves, lakes, and dams, Lonavala is the perfect destination to indulge in recreational activities.
 4. Jaipur, Rajasthan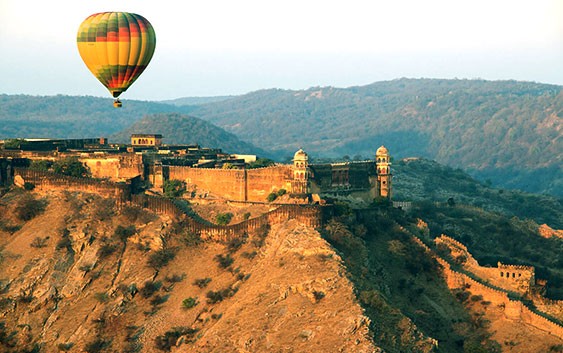 When you fly over the most beautiful and breath-taking palaces, Haveli, forts, and buildings above the beautiful Pink City, it will turn out to be an amazing and incredible experience. It is one of the favourite pastimes for tourists from India and abroad as well. It is one of the must-do activities while you are visiting the capital of India's most picturesque. This beautiful North-Western state beholds the awesome sight of palaces, forts, colourful bazaars, and ever-changing landscape which you will cherish forever.
 5. Goa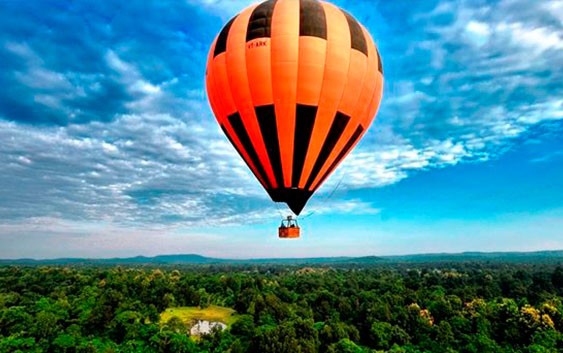 Besides being the perfect combination of sun, sand, and sea; Goa has a number of recreational activities to offer to its visitors. One of them being – Hot Air Ballooning.
This amazing ride will provide you with a 360-degree view of the gorgeous landscapes of Goa.You can also witness the unusual sight of sunrise or sunset from distant horizons of the sea which will surely be a memorable experience.
Besides the listed places, you can also experience this beautiful activity at Manali, Delhi, NCR, Bhopal, Darjeeling, and Karnataka. Grab the first opportunity and have the best time with your friends and family.