India is a land of festivals, where people from different cultures and faiths come together and make every festival vibrant. The wide variety of festivals celebrated in India is the symbol of rich culture and traditions.
India celebrates many festivals all through the years. Here is the list of most exciting and vibrant festivals of India
1. Makar Sankranti: Hindu's New Year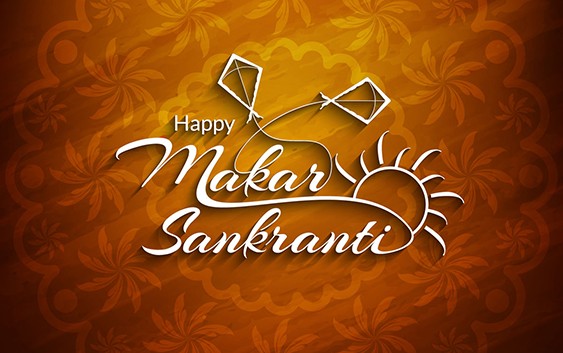 Celebrated on 14th of January, Makar Sankranti is the new year of North Indians and Sikhs which is celebrated just one day after Lohri. In India, 14th January is also considered as end of winter and beginning of spring. In many of the states like Rajasthan, people celebrate this day by flying kites and having savoury 'Bajreki khichdi' and sweet 'til ladoo'. In Western part of India including Gujarat, the same festival is named as Uttarayan.
Significance: Beginning of farming cycle.
Key attractions: Kite flying
When: 14th January
Where: Makar Sankranti is most celebrated in North region of India.
2. Pongal: (14th January to 17th January)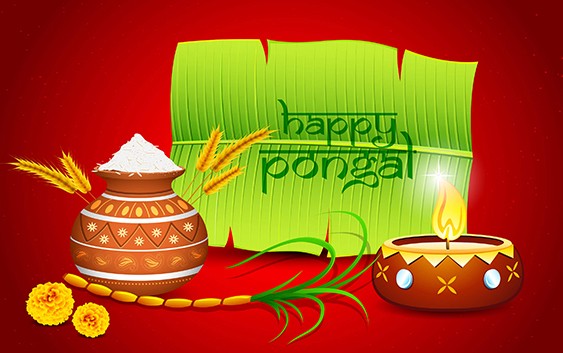 Celebrated in South of India, Pongal corresponds to Makar Sakranti. It is a four-day long harvest festival of South India. People prepare special Pongal dish and wear their traditional dresses. Bonfires, dance, cattle races, sweets, and savouries are the key attractions of this delightful festival.
Significance: Thanksgiving to mother earth and nature for the first harvest of the year.
When: 14th January to 17th January
Where: Celebrated primarily in Tamil Nadu
3. Basant Panchami (February)
Celebrated, either in the end of January or February, Basant Panchmi is devoted to Goddess Saraswati – Goddess of Knowledge. This festival is celebrated all over India, differently in different states. In the states of Bihar, West Bengal, Assam, Odisha, Punjab, and Haryana different sweets are offered to Goddess during the "Saraswati Puja". People in Rajasthan offer jasmine garlands to the goddess and langars (food offering to poor people) are held in the state of Punjab. It is also the beginning of the spring season. People welcome the season by wearing Yellow color and preparing yellow dishes such as Ladoo and Saffron Rice.
Significance: It marks the beginning of spring
Key attractions: Yellow coloured clothes, yellow dishes and sweets, prayers and Yagans all across the countries.
When: Fifth day of Magha month of Hindu calendar (Mostly falls in the beginning of February)
Where: Mostly in States of Bihar, West Bengal, Assam, Odisha, Punjab, and Haryana
 4. Maha Shivratri: Devotion To Lord Shiva (February- March)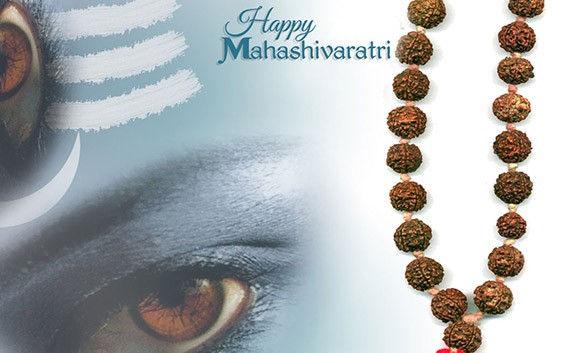 The day holds huge significance in Hindu mythology. Celebrated on the 14th day of the dark fortnight in the month of Phalgun, the day is marked as marriage day of Lord Shiva. It is believed that whoever worships Lord Shiva on this day realises salvation from their sins. Unmarried as well as married women fast on this day to attain marital bliss. In many North Indian states, there is a special procedure of worship, followed in Lord Shiva's Temples, which generally accompanies the Prasad of "Bhang" (it is an intoxicating drink made from the leaves and flowers of the female cannabis plant), of course in a limited quantity, to the devotees
Significance: Wedding day of Lord Shiva
Key attractions: Fasting and worshipping for Lord Shiva
When: February or beginning of March
Where: North India and Nepal
5. Holi: The Festival Of Colours (March)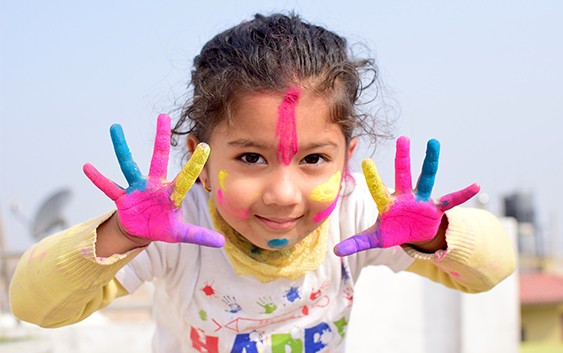 AKA the festival of colors, Holi is one of the famous festivals of India, celebrated with a lot of enthusiasm across the country. On the eve of Holi, people make huge Holika bonfires and sing & dance around it. On the day of Holi, people gather in open areas and apply dry and wet colors to each other, with some carrying water guns and coloured water-filled balloons. People of all age groups enjoy this festival a lot. This is one amongst the most vibrant and widely celebrated festivals in India.
Significance: Signifies the victory of good (Prince Prahlad) over evil (Holika).
Key attractions: Holika bonfire and playing with colors.
When: Full moon (Purnima) of the Phalgun(Falls in the month of March)
Where: Almost all over the country. North India is the best place to see the vibrancy of this festival.
This is not all, the list of the festivals is huge. Watch out the space for more festivals of India.