Spread across the span of 800 square kilometre covering cliffs, mountains, dry deciduous forests, and grasslands, Sariska Tiger Reserve is nestled at wide spread Aravali hills. This tiger reserve is the home for several other animals other than tiger such as chital, sambhar, rhesus macaque, jungle cats, wild boar etc. besides, wild animals, it is also home for many beautiful birds including crested serpent eagles, harbor quails, sand grouse and others.
Book Your Wild Life Trip to Sariska Tiger Reserve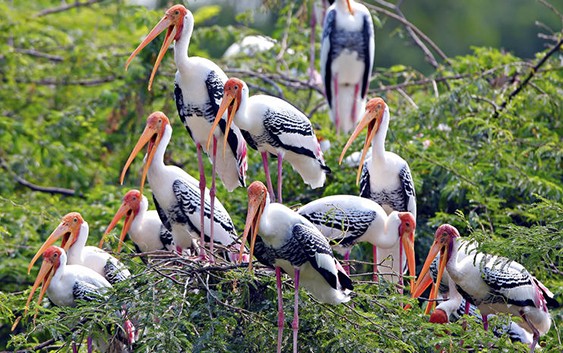 There are more than 220 species of birds are found in this reserve. The ponds and lakes inside the reserve are the best places for spotting variety of birds. During winter season, you can see several migration birds from central Asia, Europe and others.
The Kankwari Lake is the best location to spot some rare birds. If you are visiting in winter, the Mansarovar dam near Tehla gate and Neelkanth temple are good spots for birdwatching apart from the lake.
How to explore Sariska Tiger Reserve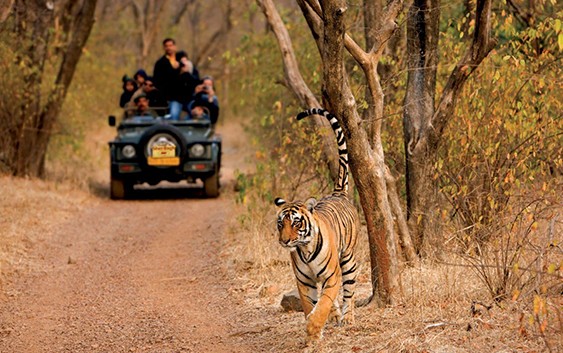 Sariska National Park, isn't only a home to birds and animals, there are many ancient monuments, caves and temples within the premises. Usually, jeep safari is best for those looking to go deep into the park to enjoy remote attractions. Jeep safari can take you many historic sites as well such as Kankwadi fort. This only way to reach this fort is through Jeep. Safari takes place in two slots. The safari timings varies with season. –
Canter is another way to explore the reserve. This is ideal for those who are travelling in large groups. Canter travels in all the places that are covered by jeep.
There are Naturalists available for hire, in the park, who can help you enjoy safari in a detailed manner. They will guide you to spots where you can find many interesting animals including tiger.
Attractions in Sariska National Park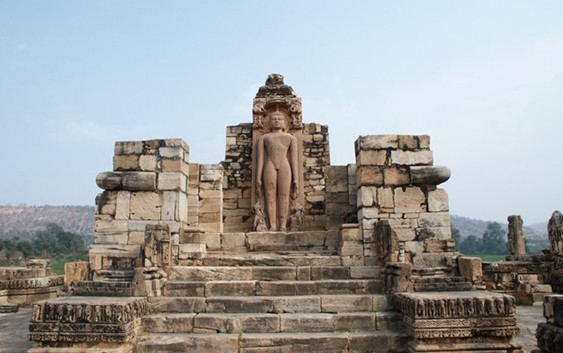 In additions to various species of birds and animals, there are lots of archaeological spots and ancient monuments. Your naturalist will be able to explain in detail about the history of those buildings.
Shyamsa Caves: If you are an art lover, you will surely enjoys the cave paintings in Shyamsa caves. Near to this cave region, you can spot, a very rare Indian herb, which is used as an Ayurveda medicine.

Neelkanth Temple: Neelkanth temple of 6th century stands on an isolated mountain in the Sariska National Park. This temple is famous for various attractions including its collection of erotic statues. Similar to Khajuraho, this temple also showcases lots of erotic artworks within the temple premises.

Waterfall: There is another ancient temple that stands with anattractive waterfall. The temple is rich with many birds and small mammals. This temple has a mythological significance due to its association with Mahabharata.

Palace Turned into Luxury Hotel: Several centuries ago, there used to be a palace, which is now turned into a luxury hotel, for those who love to enjoy a stay close to the nature. This palace hold ancient architectural magnificence, which holds the attention of the viewers. The hotel allows guests to take up safari and trip to the reserve from the hotel.

Bhangrah: Located on the edge of the national park, the fort of Bhangrah is the site for hearts of steel. Most thrilling part about the fort is the haunted history associated with it. There are rumours about paranormal activities in the fort, which attracts adventurers and youngsters to the fort.
Conclusion
Sariska tiger reserve is not just about these few activities. This is the one of the best place for wildlife lovers and spotting tigers which gives you a lifetime experience.